575.
Electrode
from a
Violet Ray
quack medical device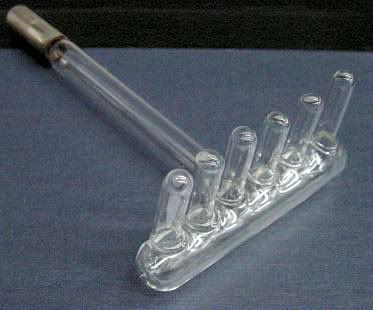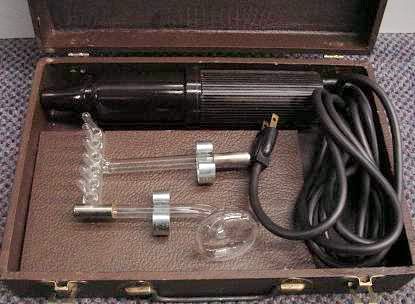 576.
Tsuba
, hand guard for a Japanese sword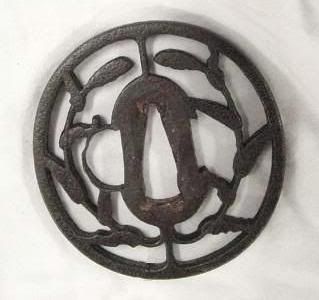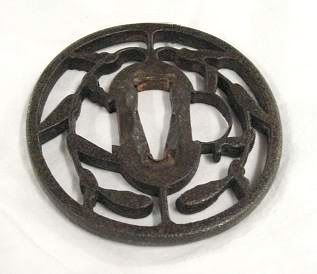 577.
Vintage toaster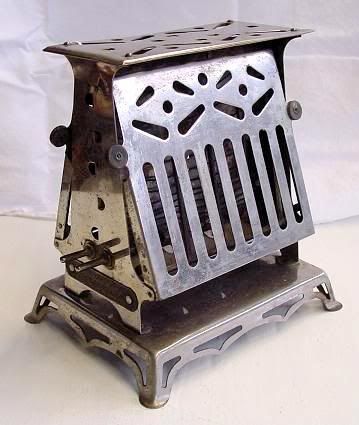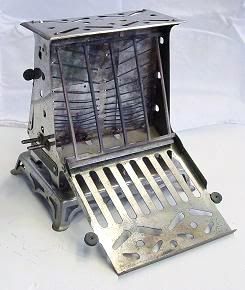 578. Rockwell hardness tester, for checking hardened steel as it is graduated in Rockwell "C" range. The vees machined in the bottom allow for testing shafts or round objects.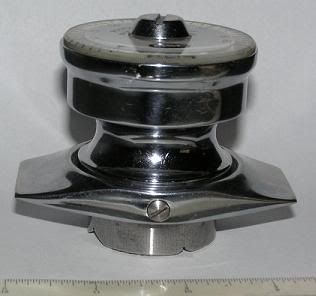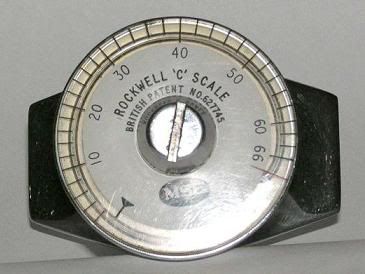 579.
Cleaning jag
for a .45 caliber barrel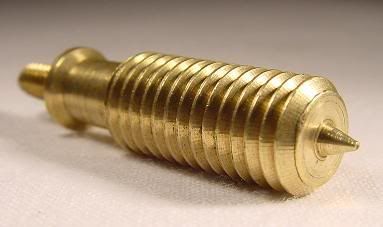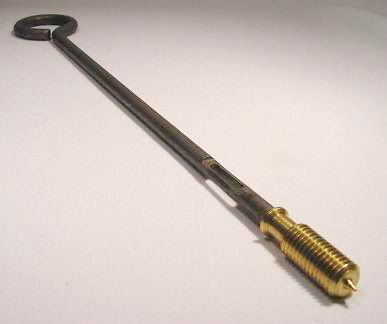 580. Roofing tongs